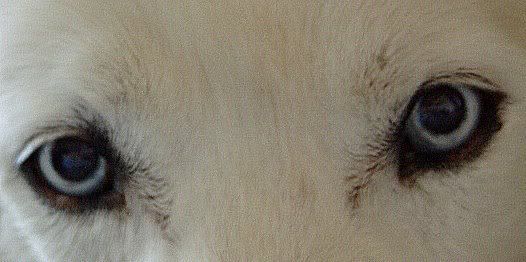 That's right, attacked!
It was super windy outside yesterday (and today) and Mama and me were outside doing a potty break. Apparently there was a cat about, but I didn't see it. Mama saw it, but he went away and she didn't see where it went to.
So there I was, innocently poking around a bush, and I went to claim it as mine......and then WHACK! This cat exploded from the bushes and attacked my undercarriage! No worries, nothing's hurt but my pride, but gee whiz I wish I didn't have that stupid leash on. That cat would have paid!
Then later on that night on another potty walk, I saw what looked like a white bunny hopping around the grass. Of course I went to immediate "I'm gonna kill you" mode. Bunny hopped away out of my sight, so I went back to what I was doing. Out of sight, out of mind ya know. Anywoo......I was in full on squat doing my business when it came back! I was doing the potty shuffle chasing after that bunny....and I couldn't figure out what was making my Mama laugh like she was going to fall down. I didn't catch the bunny. Later on I heard Mama tell Daddy that I was chasing a plastic bag. Hmph! In my defense, it was white....it moved....and it very well could have been a bunny.
Speaking of Daddy, he's gone right now. He had to go some place called "New York" again for work. He's gonna be gone until Friday. He did this a few weeks ago too. I don't like it when he goes away, but at least I got my Mama. I like her better anyways!
Mama says if it ever stops raining that I can go to the dog park. I'm not gonna hold my breath.